Meet the Emotional Fitness Team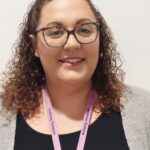 Hi I'm Sophie, I am the Schools Lead Youth Worker at The Mix Stowmarket. I am a trained youth worker and have worked for The Mix for 5 years now, including being the Safeguarding Lead. My job is to support young people with their emotional fitness and wellbeing to help them thrive in school. I have a huge passion for giving young people the chances they deserve by being their emotionally available adult (someone they can trust who isn't their parent or teacher), I love learning how to work in a trauma informed way that best help young people in their lowest moments. I recharge best through quiet time at home, baking or spending time with people who are important to me.
I really enjoy learning new ways to help young people understand their mind and how to cope with day to day situations. Young people are our future and the way we talk to them becomes their inner voice so I am so proud to be part of the pastoral team in schools to help spread that positivity. I work across two high schools but you can often find me in the Oasis Room alongside my colleague Grace.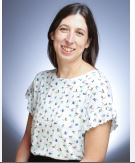 Hello! I'm Mrs Brewster and I'm a Subject co-ordinator for Food and Textiles.
Cooking and creating can be a great way to forget about the stresses we have and the never ending to do list. These have always been passions of mine instilled from my nan as a little girl. I was always encouraged to have a go and it didn't matter if things went wrong, or didn't turn out how we expect. Therefore I love to cook and sew for pleasure and not just for my job. I find it a great release and enjoy sharing the outcomes with my friends and family. I enjoy seeing students build and develop this love and skill too. It is great for my wellbeing and I like to share this experience with others including my 3 young children – they don't view the mess as a failure but fun.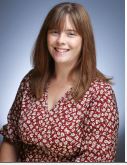 Hello! I'm Mrs Broxton and I'm an Assistant Headteacher and a teacher of Biology. I am also the schools' careers lead and work in the school to try to support students to develop their all-round character. It is a passion of mine to help everyone in the high school community improve their emotional fitness and to support them to deal with past and present trauma, as a trauma practitioner in school. We all lead busy, noisy lives and are under so much stress and pressure from what is inside our heads we need to find ways to live more in the present and be more mindful of our thoughts, to be mentally and physically well to maximise our full potential for a happy and contented life. I enjoy getting out in the fresh air with my two daughters and my dog and love taking my girls to their dance and swimming clubs. I love to journal, because writing your thoughts is so cathartic and really helps you let go of the negativity. A new and exciting opportunity for me to keep my mind healthy is to start learning the technique of mindfulness and meditation.
We are not defined by our past but by the people who embrace us for who we are in the present. If I can be of any help to you, I am in the top floor office or I can be found over in Oasis, my door is always open.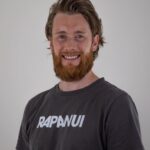 Hi there! I'm Sam and I'm the Youth Work Director at The Mix Stowmarket. I'm also training as a child and adolescent psychotherapeutic counsellor.
I got involved in youth work because I believe in the difference we can make through relationship and community, something I've personally and powerfully experienced for myself.
I am a passionate advocate of emotional fitness. I love this phrase because it's a proactive, front-foot approach to looking after our wellbeing. To me, emotional fitness is about the daily disciplines that enable us to survive & thrive, through the good times as well as the tricky moments.
I think this is a very personal thing and at The Mix we try to empower young people to discover and practice what works for them. Adolescence is a time of so much change, internally as well as externally, and its therefore so important for us to be able to listen to young people with the challenges they are facing and to help them to develop their own emotional fitness.
I think a key part of emotional fitness that can often get overlooked is fun/hobbies. Having a hobby or activity that we can enjoy and get into what Martin Seligman describes as 'a state of flow' can be liberating and replenishing. Some of my hobbies/fun include sports & fitness, cooking and tending to my (many!) indoor plants.
The Mix are delighted to be partnering so closely with Stowmarket High School. Please do get in touch if you think The Mix could be of support to you or your child, we're here to help.
"Daring greatly means the courage to be vulnerable. It means to show up and be seen. To ask for what you need. To talk about how you're feeling. To have the hard conversations." – Brené Brown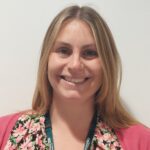 Hello we are the Central Mental Health Support Team (MHST) we work within Norfolk and Suffolk Foundation Trust (NSFT). Our team support children and young people with mild to moderate mental health difficulties, including anxiety and low mood within the school environment where we would offer pre booked sessions. If you would like to learn a bit more about what we can offer to support with low mood or anxiety please speak to your head of year to discuss a referral. You will probably see Larissa, Georgie and Kat around Stowmarket High School from time to time, if you see us feel free to say hello 😊. Our other colleagues may also be around, they are Ceri, Emily, Lisa and Dan. We are looking forward to meeting you and working with your school."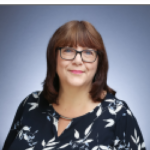 Hello, I'm Ms Thompson and I work with Mrs Hawes (job share) as a SEND Inclusion Practioner on Wednesdays and Thursdays, working with the Oasis team where you can find me at the Oasis hub.
My role covers a variety of specialist interventions with assigned SEND students from 1:1 to group interventions, supporting students with SEMH and SEND during their time at SHS. I really enjoy the Nurture Interventions as I organise different challenges on a weekly basis and like to encourage others to invest in time and themselves.
Some of you will recognise me as I also work at the school as a Learning Support Assistant working with students in the classroom.
About me… I love walking in the local area and sometimes we go for miles. I enjoy cooking, meeting up with friends and going to the cinema.
"Every interaction is an intervention."