Meet the Emotional Fitness Team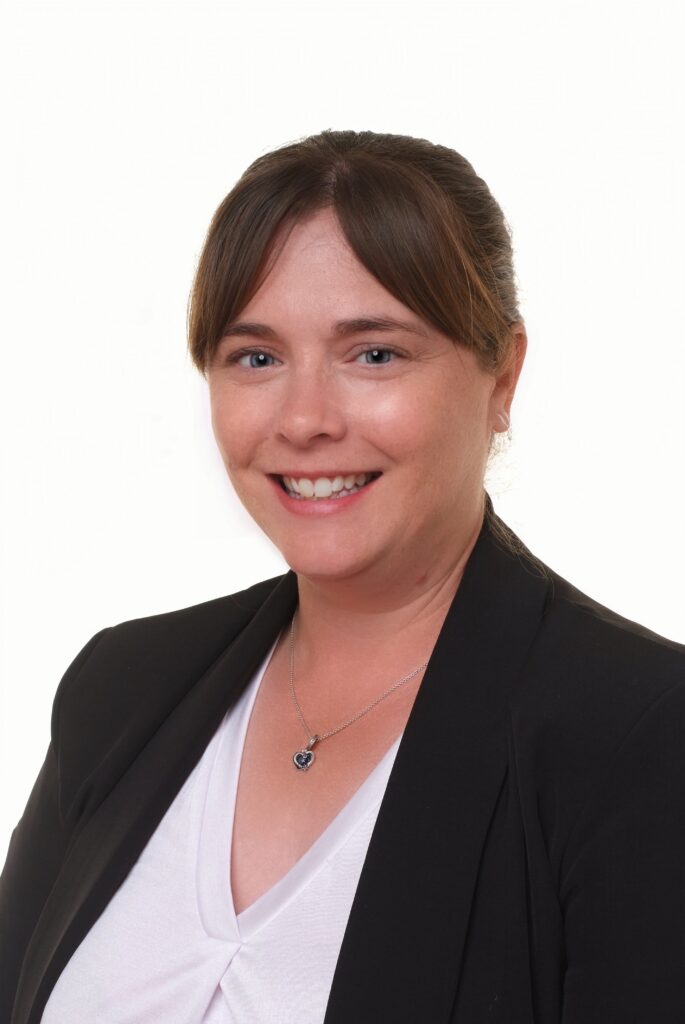 Hello! I'm Mrs Broxton and I'm an Assistant Headteacher and a teacher of Biology. I am also the schools' careers lead and work in the school to try to support students to de-velop their all-round character. It is a passion of mine to help everyone in the high school community improve their emotional fitness and to support them to deal with past and present trauma, as a trauma practitioner in school. We all lead busy, noisy lives and are under so much stress and pressure from what is inside our heads we need to find ways to live more in the present and be more mindful of our thoughts, to be mentally and physically well to maximise our full potential for a happy and contented life. I enjoy get-ting out in the fresh air with my two daughters and my dog and love taking my girls to their dance and swimming clubs. I love to journal, because writing your thoughts is so cathartic and really helps you let go of the negativity. A new and exciting opportunity for me to keep my mind healthy is to start learning the technique of mindfulness and meditation.
We are not defined by our past but by the people who embrace us for who we are in the present. If I can be of any help to you, I am in the top floor office or I can be found over in Oasis, my door is always open.
Hello, I'm Ms Thompson and I am a SEND Inclusion Practitioner, working with the Oasis team.
My role covers a variety of specialist interventions with assigned SEND students from 1:1 to group interventions, supporting students with SEMH and SEND during their time at Stowmarket High School. I really enjoy the Nurture Interventions as I organise different challenges on a weekly basis and like to encourage others to invest in time and themselves.
As an ELSA (Emotional Literacy Support Assistant) I support students with a variety of issues such as self esteem, anxiety, social skills, friendship issues, emotional regulation, etc.
About me… I have two daughters; one is a primary school teacher and the other is in her second year at university. I love walking in the local area, enjoy cooking new recipes, and meeting up with friends.
"Every interaction is an intervention."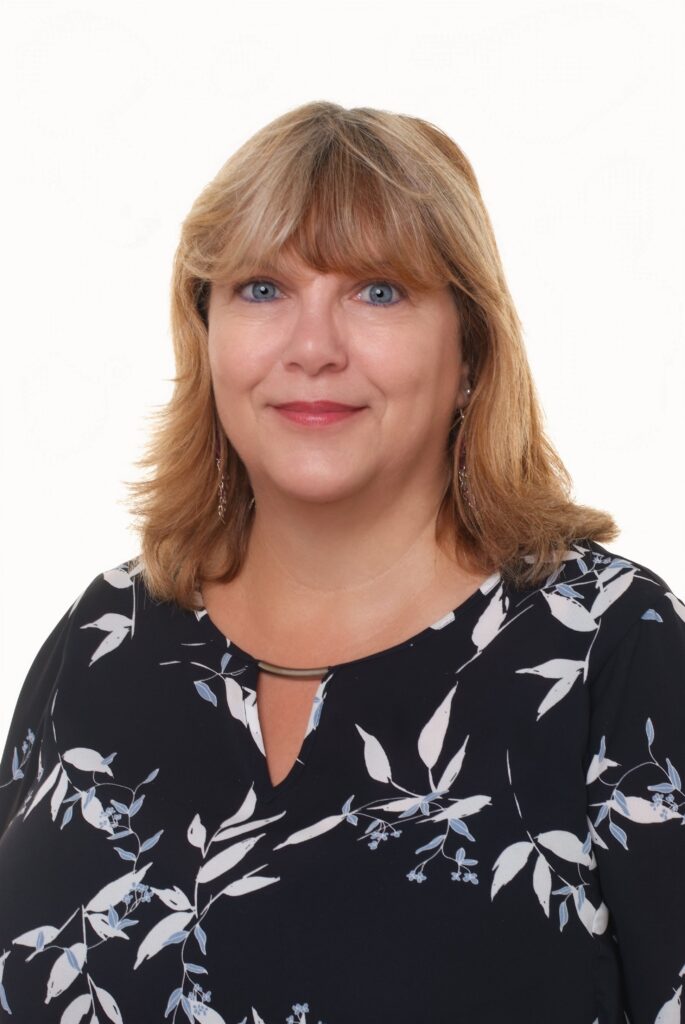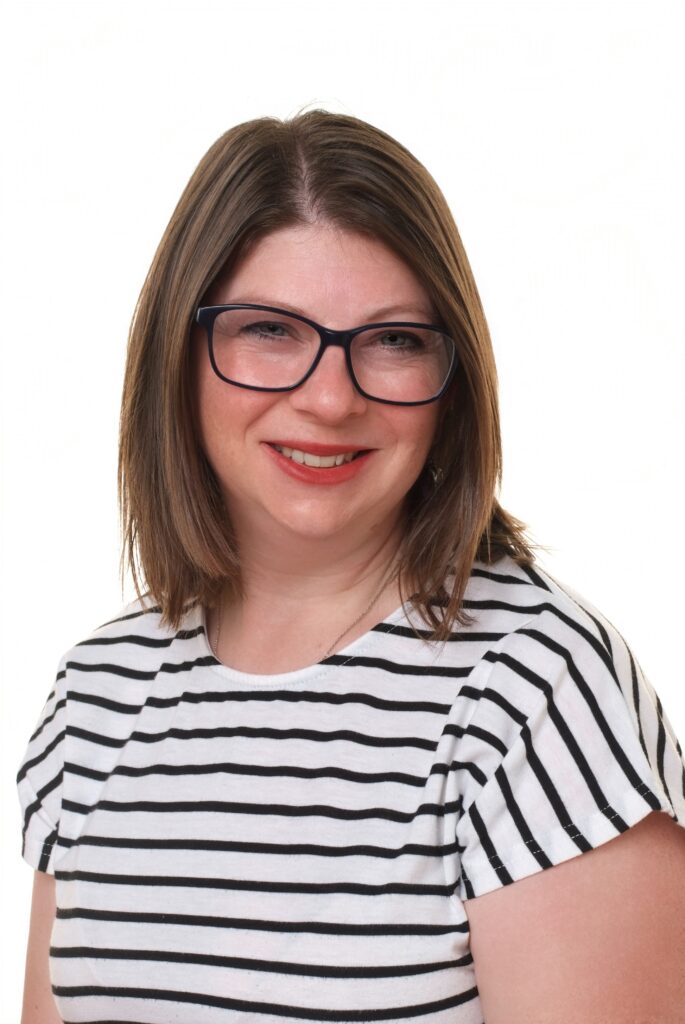 Hi, I'm Mrs Langley and I am the school's Family Engagement Officer. My role within the school is to support our young people and their families, this ranges from advice, support and signposting for various different situations that family life can challenge us with, to supporting the young people within school with any needs they may have regarding social, emotional and mental health. I also work with our young carers.
I have many years experience, working with children and young people with SEND, SEMH and behaviour needs. I also assist in running a youth club outside of school for young people with an ASD diagnosis.
I live with my husband and my teenage son and daughter. In my spare time I love to cook, I find it very enjoyable and relaxing preparing food for people to enjoy. I also like to cycle and kickbox with my family. I am a great believer in exercise being good for the mind and no matter how much I might not feel like dragging myself out of the house after a long day, I always feel better for doing it!
I am very passionate about supporting our young people and always looking to further my knowledge to enable me to help them to the best of my ability.
You can find me over in the Oasis building with my colleagues. I am always here to listen and support where I can!
"Be the person you needed when you were younger"
Hello everyone, I'm Mrs Doherty and I am a Trauma Informed Intervention Practitioner at Stowmarket High School.
I have a degree in Early Childhood Studies and I have done further courses, specifically around mental health conditions in children and young people. I would love to qualify as a counsellor in the future.
I have always wanted to work with young people and use my personal experience to help others. My aim is to provide a non judgemental, and mutually honest, space for students to get support and feel heard as I feel it is important that young people have that emotionally available person that will just be there if they need it.
I try to prioritise time for myself, and when I do, I like to go for walks with my family, I also enjoy baking, crime documentaries and I really enjoy colouring as I can zone out and concentrate on making something pretty.
"There is a crack in everything, that's how the light gets in" – Leonard Cohen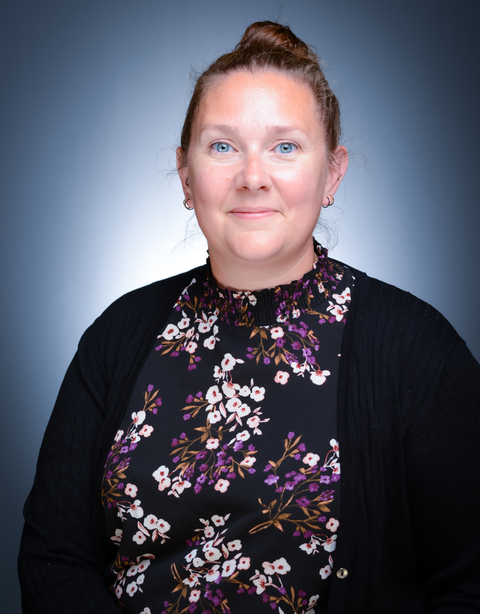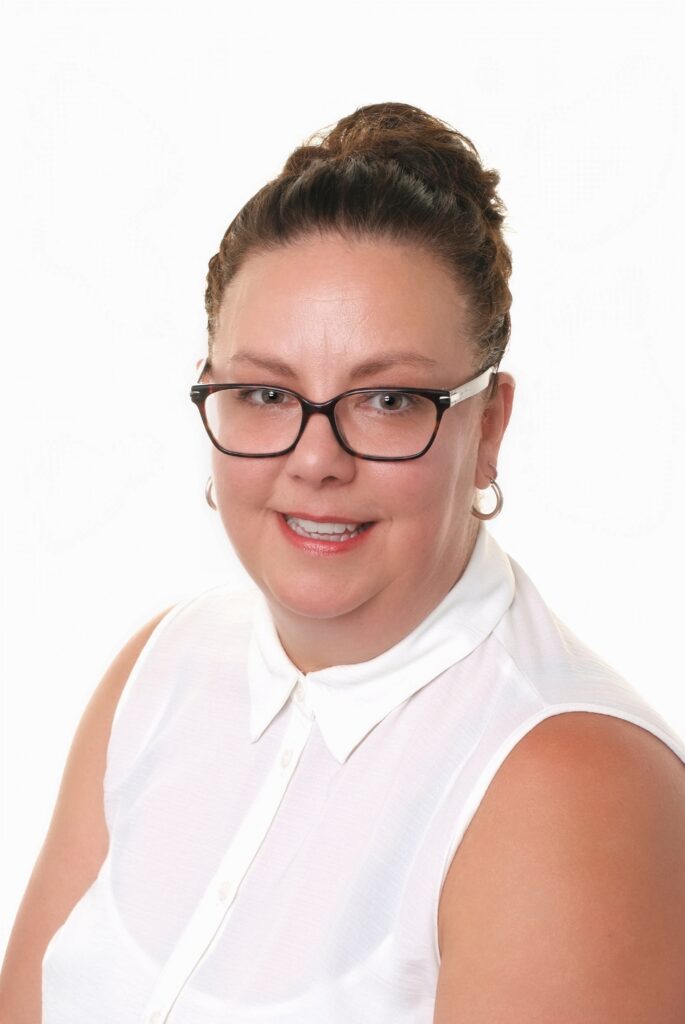 Hello, I am Sarah Kisby, and I am a Trauma Support Practitioner and a volunteer for The Mix alternative school provision, Thrive. Both positions mainly involve being there for our young people in the capacity of supporting and listening and being what is known as an Emotionally Available Adult (EAA).
I started working with young people just after the pandemic when it became apparent that it had impacted negatively on the life and mental health of our young people, including my own 3 daughters, and decided I was passionate enough about it to follow my heart and start over in a new career.
Being able to work and share time with our young people is truly a privilege. We know the impact of a young person's early years can hugely affect their future and to share this challenge and time of change with them whilst they are in adolescence – their hopes and dreams, good days and bad days, the ups and downs and to help them make sense of this crazy world whilst knowing they trust you enough to do that – is an honour I never take for granted.
Our young people are on their own personal journeys, brimming with ideas and passion and untapped potential , helping with their emotional fitness allows them to bring that out and it is a joy to have played a small part in their lives.
'Education is a social process; education is growth; education is not a preparation for life but is life itself' John Dewey – psychologist and educational reformer.
Hello! I'm Mrs Brewster and I'm a Subject co-ordinator for Food and Textiles.
Cooking and creating can be a great way to forget about the stresses we have and the never ending to do list. These have always been passions of mine instilled from my nan as a little girl. I was always encouraged to have a go and it didn't matter if things went wrong, or didn't turn out how we expect. Therefore I love to cook and sew for pleasure and not just for my job. I find it a great release and enjoy sharing the outcomes with my friends and family. I enjoy seeing students build and develop this love and skill too. It is
great for my wellbeing and I like to share this experience with others including my 3 young children – they don't view the mess as a failure but fun.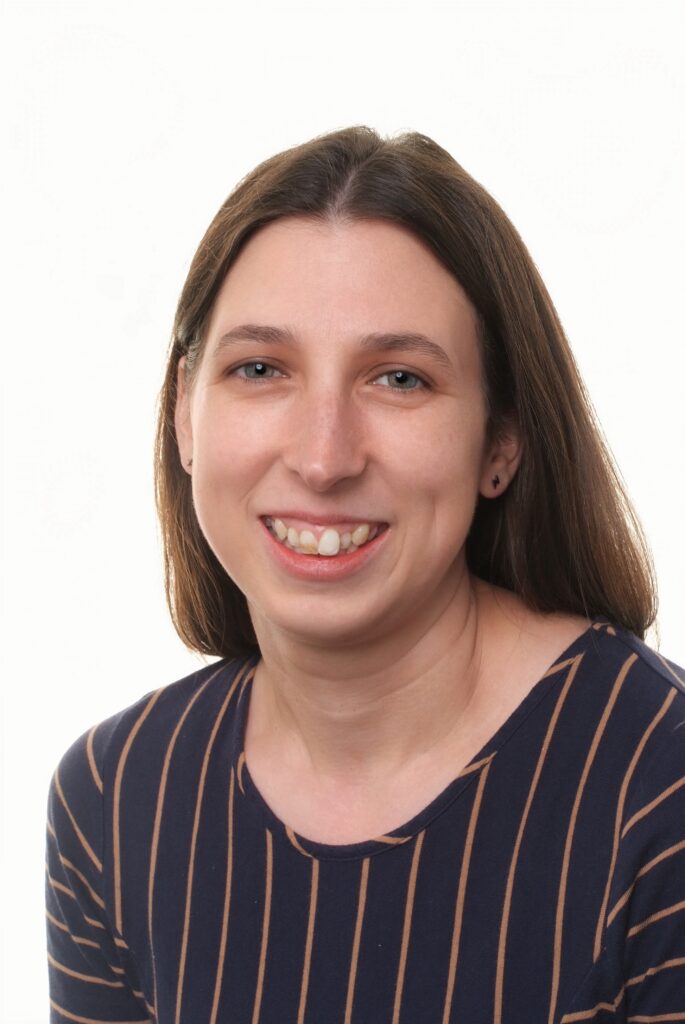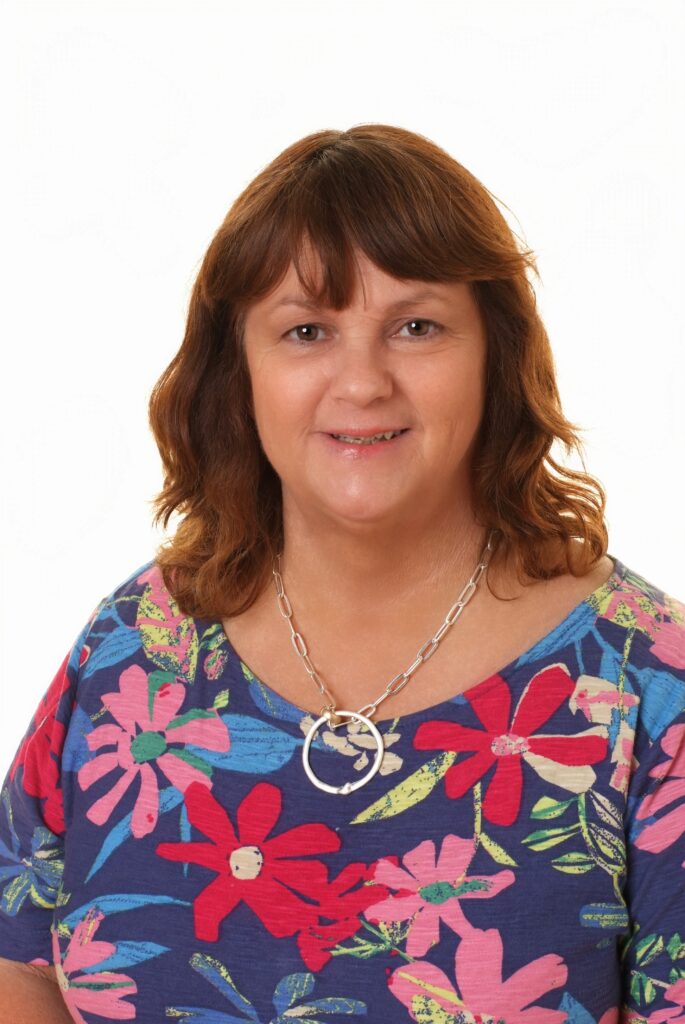 Miss K Hainsworth
I have 17 years experience as an Inclusion and Learning Support Assistant. I am a qualified Practioner of Drawing and Talking which is a therapeutic method of working with young people.
My passions are my 4 cats, I enjoy reading Harry Potter and have been to Warner Studios 5 times.
Hello, I am Terri Gerrard I am the SENco assistant. I help support the SENco and the SEND students. I also am a qualified ELSA and Speech and language trained and run Speech Link for students with language and communication difficulties.
I have 20 years' experience working in schools. I live with my husband and dog Ralph. I have two grown up children and four grandchildren. I enjoy walking the dog and spending time with the Grandchildren. I enjoy working with students and helping them navigate their time at Stowmarket High and hopefully prepare them for life after school.
"Take pride in how far you have come. Have faith in how far you can go, but don't forget to enjoy the journey" Micheal Josephson.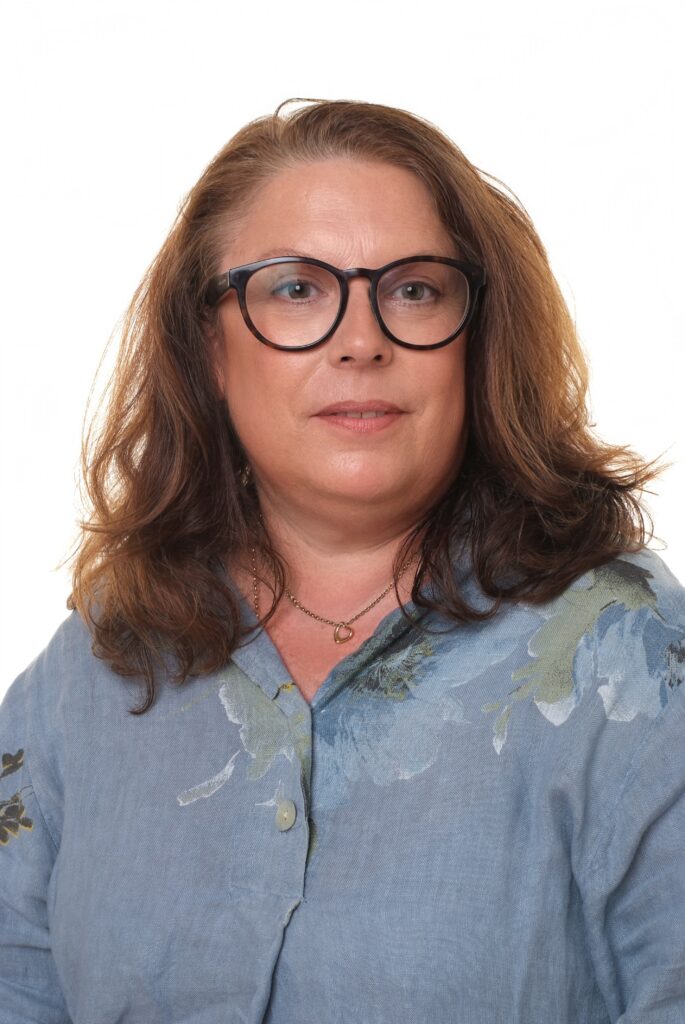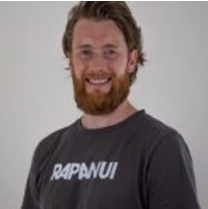 Hi there! I'm Sam and I'm the Youth Work Director at The Mix Stowmarket. I'm also train-ing as a child and adolescent psychotherapeutic counsellor.
I got involved in youth work because I believe in the difference we can make through relationship and community, something I've personally and powerfully experienced for myself.
I am a passionate advocate of emotional fitness. I love this phrase because it's a proactive, front-foot approach to looking after our wellbeing. To me, emotional fitness is about the daily disciplines that enable us to survive & thrive, through the good times as well as the tricky moments.
I think this is a very personal thing and at The Mix we try to empower young people to discover and practice what works for them. Adolescence is a time of so much change,
internally as well as externally, and its therefore so important for us to be able to listen to young people with the challenges they are facing and to help them to develop their own emotional fitness.
I think a key part of emotional fitness that can often get overlooked is fun/hobbies. Hav-ing a hobby or activity that we can enjoy and get into what Martin Seligman describes as 'a state of flow' can be liberating and replenishing. Some of my hobbies/fun include sports & fitness, cooking and tending to my (many!) indoor plants.
The Mix are delighted to be partnering so closely with Stowmarket High School. Please do get in touch if you think The Mix could be of support to you or your child, we're here to help.
"Daring greatly means the courage to be vulnerable. It means to show up and be seen. To ask for what you need. To talk about how you're feeling. To have the hard conversa-tions." – Brené Brown
Larissa Powley
Hello, we are the Central Mental Health Support Team (MHST) we work within Norfolk and Suffolk Foundation Trust (NSFT). Our team support children and young people with mild to moderate mental health difficulties, including anxiety and low mood within the school environment where we would offer pre booked sessions. If you would like to learn a bit more about what we can offer to support with low mood or anxiety please speak to your head of year to discuss a referral. You will probably see Larissa, Georgie and Kat around Stowmarket High School from time to time, if you see us feel free to say hello 😊. We are looking forward to meeting you and working with your school.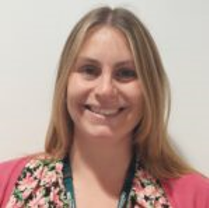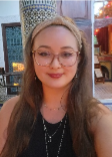 Kat Toh
Hi, I'm Kat. I have worked with young people in mental health for several years and love what I do! I work in the MHST and mainly do CBT work around anxiety, low mood, self-esteem and body image" My interests are yoga and my dog Mabel!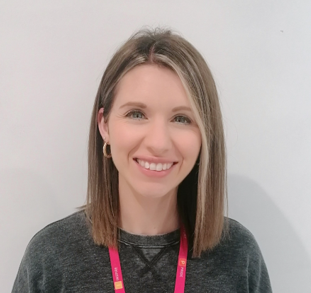 Hi, I am Jen Roshier allocated School Nurse for Stowmarket High School. I also work across other schools locally in the Central and South Suffolk area. Our aim as School Nurses is to support and advise young people with their emotional, physical and sexual health. We also support parents/carers to feel confident in parenting skills and to provide the best opportunities for your child as their grow.
I am a registered Paediatric Nurse by background and qualified as a Public Health Nurse in 2013. I am passionate about building resilience in young people and empowering them to make good health choices.
In my spare time I love anything active. Whether that's playing with my children or enjoy-ing a bike ride or fitness class. I also love to cook and bake. One of the current family favourites is a banana and chocolate loaf cake. I often feel like these activities help me to process the day, to relax and unwind.
How to access the School Nursing Service:
Students at Stowmarket High school can access our confidential School Nurse Drop In Service. This is held weekly on a Thursday lunchtime in the Oasis centre (Nurture Room). You do not need an appointment to access this service.
If a student would like a pre-arranged appointment with myself or a member of the team, you can also complete our referral form. Please use link below, and it will take you to our website.
www.suffolk.gov.uk/children-families-and-learning/childrens-health/school-nursing-ser-vice
Students, parents/carers can also text a School Nurse for health support/advice using our Chat Health text messaging service: 07507 333356. This service operates 0900-1630 https://www.youtube.com/watch?v=hmrr9zFT6tk
Greetings to you all,
My name is Stuart Hendry, and I am a Community Youth Engagement Worker for the Salvation Army based in Stowmarket, Norton and Elmswell. I have been involved in Youth Work for around 18 years through various events, days out, mentoring and residentials.
I live in Stowmarket with my family and, like most, have a very busy and at times hectic family life. I love keeping busy, this might be with my family, working on our house or when I can, enjoy a great coffee.
Being a youth worker keeps you fit and active! Being around young people is a real pleasure and privilege and I am passionate about young people finding themselves, work-ing out what they need and want, supporting them as they grow and helping them see that they have a bright future that is full of hope.
It is a real pleasure to be working alongside Stowmarket High School, meeting the pupils and to spend time with them.
I love the quote….'Be curious, not judgemental – Walt Whitman'. I believe we need not judge but be curious and help people be their very best.