Friends of Stowmarket High School
Supporting our students, school and town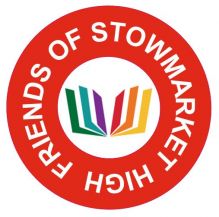 Friends of Stowmarket High – or FOSH for short – are a group of volunteers supporting our students, our school and our town.
All schools face reduced budgets, and this means the school's ability to buy extra kit and equipment to support our youngsters will become increasingly unlikely – so FOSH was created to fundraise for resources, equipment and experiences that the school may not otherwise be able to afford.
We are now recruiting for our key trustees:
Chair:
Treasurer: Jenny Hill
Secretary: Sara Hughes
(supported by) Charmaine Greenan
Safeguarding:
Marketing: Paula Elwood
Support Events: Saran Redwood
Support Events: Penny Tatton
Support Events: Simon Levesley
Support Events: Gill Driscoll
..and we're busy working our way through the necessary policies and paperwork to set up ourselves up as a registered charity.
If you'd like to support us with future fundraising ventures and events do please get in touch.  At the moment, it's largely the mums flying the FOSH flag – but we'd be delighted to welcome dads, grandparents and carers too!  If you, or anyone you know may be interested, you can email us at FOSH@stowhigh.com and you can also follow us on Facebook and Instagram.  Please look out for us at future events and support us if you can.
Thanks in advance,