Virtual Work Experience Zone
Explore, Inspire, Evolve – Our Work Experience Zone
Virtual Work Experience Opportunities 2022

For a full list of placements – sign in here to search and apply.
LATEST VIRTUAL WORK EXPERIENCE PLACEMENTS
REGISTER EARLY TO AVOID DISAPPOINTMENT

For a full list of placements and to apply click here – https://www.springpod.co.uk/marketing-virtual-work-experience/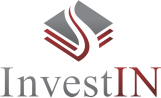 We have advertised to all our students these amazing opportunities from InvestIN. Immersive work experiences in all manner of career fields. They are taking place during weekends and school holidays – We will update this section when we have some student feedback.
Please click on the logo above for an oversight of all the opportunities on offer.
We have had students taking part in the following areas: